MISSION STATEMENT
Our mission is to provide services and support so that our clients, both individuals and small businesses, are able to successfully navigate the complicated, ever-changing and often tedious tax filing obligations of Federal and State agencies.  We strive to educate our clients so that their tax filing decisions are made with a level of knowledge that enables accurate and timely fulfillment of their tax obligations.
As an individual client we will help you with tax preparation and tax planning for life changing events.  We are there for you at tax preparation time and throughout the year, because life happens.
As a small business client of Taber Income Tax Service we will work to assure your tax filing, bookkeeping and payroll obligations are met in a legal and ethical manner so that you are able to focus on your business.
Taber Income Tax Service, a short history
Taber Income Tax Service was founded in 1959 by Arthur Taber and remained in the family until 2006 when Tereza Avalos acquired the business.  Tereza and staff have retained the name and personalized complex tax service with a focus on personal service and a goal to minimize the client's tax burden.
Tereza Avalos, EA, NTPI Fellow
Tax Preparer
Owner, Taber Income Tax Services
Over 25 years providing bookkeeping and payroll services.
More than 20 years experience in providing complex tax services and planning to individuals and small businesses.
Knowledgeable regarding current and changing rules and regulations, participates regularly in continuing education programs.
Audit representation before the IRS and State agencies
Bilingual English and Spanish
Member of the National Association of Enrolled Agents and the California Society of Enrolled Agents
Member, NAEA and CSEA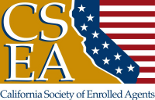 Enrolled Agents: Federally Licensed and Authorized to Practice before the IRS